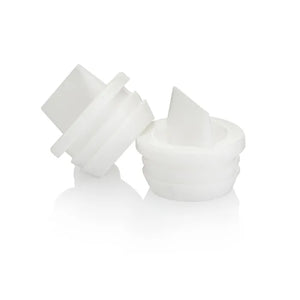 Replacing your breast pump parts is vital to maintaining your Luna Breast Pump in proper working order. Having extra valves allow you to leave some at work and others at home, or simply have another set when others are dirty.
Note - We are currently updating our stock and product may look slightly different than image. Either version is compatible with your pump and any difference will not effect performance.
These valves are compatible with the Luna Breast Pump. They attach to the underside of the breast shield to provide a seal and ensure breast milk flows into the bottle properly while pumping.
Features & Benefits: 
Replace old and damaged parts
Provides the ability to use spare parts for work, travel or when other parts are dirty

What's Included: