Talk to Us!
We are always ready to answer any questions you have! 24 hours a day 7 days a week. Give us a call at (201) 585-9234.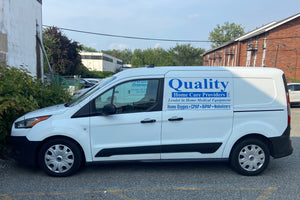 Let Us Come to You!
We have many specialists on hand who are readily available to come to your home and help you with whatever you need! 
Hello Health Care Professionals!
As a healthcare professional, you can be assured your patient will be treated with the utmost respect and care in our hands.
TAKE A LOOK AT OUR INVENTORY!
SEE WHAT SOME OF OUR PATIENTS HAVE TO SAY!
Very quick and professional. The staff is on point when you need assistance. They have my business. Thanks to the staff.

Dan Bacardi
Quality Home Care is one of the best DME in tribute-state area. I can happily go to sleep without any worries of snoring. :)

Syed M. Kazmi
Very thankful for Quality Home Care Providers! Very professional, compassionate and care about their patients.

Altagracia Morel
Location
Location & Hours
345 Grand Ave, Leonia, NJ 07605
Sunday 10AM–5PM
Monday-Friday 9AM–7PM
Saturday 9AM–6PM