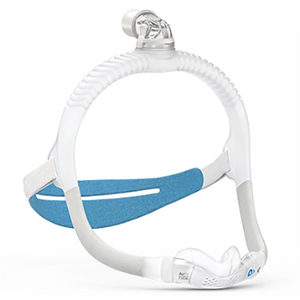 The ResMed AirFit™ N30i Nasal CPAP Mask offers flexibility, minimal bulk to the front of the face, and is quieter than some of the leading nasal CPAP masks available.
It registers at only 24 decibels of sound output and considered below whisper-quiet.
You'll appreciate this quiet mask, as it may disturb your bed partner less while providing the essential CPAP therapy you need today, so you can feel your best tomorrow.