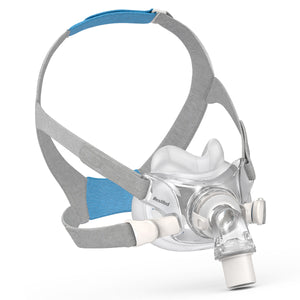 The ResMed AirFit™ F30 Full Face CPAP Mask is one of the lightest and quietest full face mask designs on the market today.
The unique, feather-light composition takes modern full face mask design concepts and improves on them, creating the next generation in CPAP mask technology.
The mask covers the mouth and seals around the base of the nostrils, eliminating any forehead contact and is intended to be a much more innovative and comfortable design with fewer red marks and less irritation.