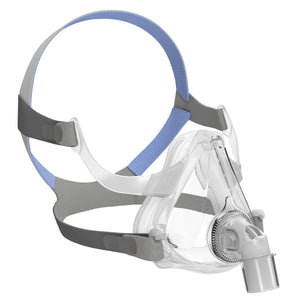 ResMed adds to the AirFit™ line with the AirFit™ F10 Full Face Mask with Headgear.
The AirFit™ F10 is a lightweight and easy to use a full face mask in a design which touches less of the face.
The cushion easily snaps into place after cleaning. ResMed's innovative headgear supports the AirFit™ F10 without the need for a forehead support.