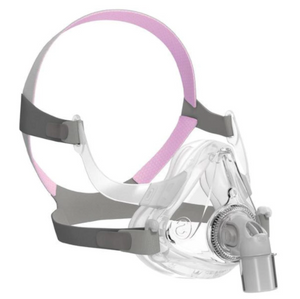 The AirFit™ F10 For Her Full Face Mask with Headgear offers the reliable seal and comfort for which ResMed is known.
The headgear, with a touch of pink, supports the lightweight AirFit™ F10 For Her without the need for a forehead support.
The dual wall cushion easily snaps into place after cleaning.